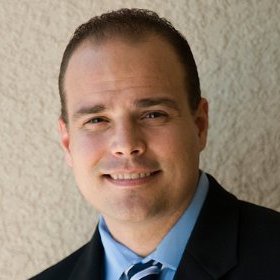 Ask Your Architect
About the Owner and Company's Founder
John W. Burt grew up in Northwest Indiana, just outside Chicago where he spent many years, a few decades actually, working for his father's construction company and gained much of his knowledge of construction in both residential and Mid-Rise commercial buildings. He went on to attend Ball State University where during his stay he earned two degrees within the Architecture Program and won the thesis design award named "CSI Thesis Medal Award" for the most constructible thesis design, among hundreds of graduates. After graduation he was recruited as a lead designer by one of the largest architecture firms in the state, located in Indianapolis, IN. He grew his portfolio quickly with such clients as DePauw University, Eli Lilly and Duke Realty.
He and his family moved to Orlando in 2004 and shortly thereafter he founded JWB Architects.
Day one he was working solo out of a 10′ x 10′ guest bedroom which had a queen size bed as well as his desk. He had to use the adjacent closet to store the computer, printers and large format plotter on the top closet shelf. This wouldn't last long. His passion for creativity and dedication to clients needs, including timeliness of delivery caught on like a wild fire and allowed him much success very early on. He moved the family into a decent sized house the following year which allowed him two full rooms for the home office. Just a year later he had five employees working out of those back rooms feeling cramped and ready to move out.
Since then JWB Architects has grown into large practice where several architects and their support staff take on the challenging and demanding needs of their clients with passion, creativity and plenty of room to grow. Projects ranging from not only Central and South Florida, but states between Michigan and South Carolina to the British Virgin Islands and Bahamas.
A Few Of Our Happy Clients